Masezza.com – The contemporary bathroom is one of the most popular styles to use for a new home. This style is clean and simple but does not forget to incorporate modern elements. It uses cool colors and sharp, geometric shapes. The minimalist aesthetic is an important element to create a space that feels modern. This style is particularly popular for homes where the homeowner has limited space. The bathroom should be well-lit and should include recessed strip lighting. It should be as light as possible, with plenty of natural light.
The Perfect Contemporary Bathroom Look
The look of a contemporary bathroom is all about clean lines, soft angles, and a neutral color palette. A bathtub with a clawfoot style is outdated, so replace it with a modern, sculptural design. You can even make it the centerpiece of the room, instead of just a functional component. Whether you choose a freestanding tub, the modern, minimalist aesthetic will fit seamlessly into any space. Designed for any bathroom, a contemporary bathtub will be the perfect centerpiece.
Contemporary bathrooms are often photoshoot worthy, featuring sleek lines, up-to-date design trends, and innovative fixtures. These bathrooms are sure to turn heads. Check out these 13 contemporary bathroom ideas that are sure to impress. Take a look at the 2LG Studio bathroom, which features a clash of patterns, spherical lighting, and hairpin legs. It's a bathroom that will make you want to go to the beach next.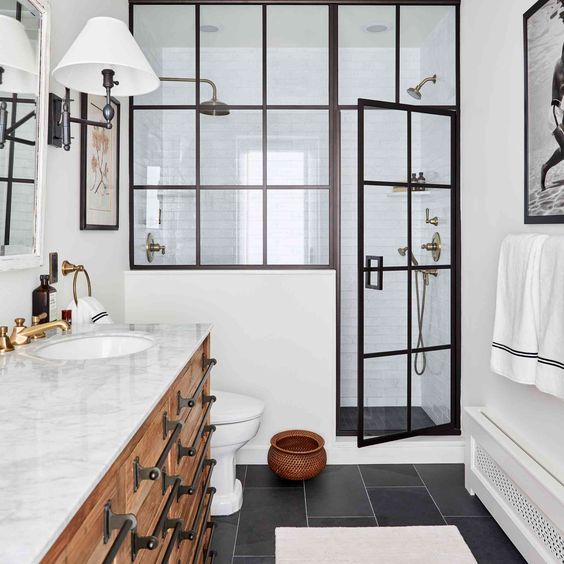 Choosing tile that fits the color of your walls and ceilings is a key part of creating a contemporary bathroom. Wood-look porcelain flooring is a popular choice, while creative subway tiles are another stylish choice. Using a subdued color palette, creative subway tiles create an airy and spacious feel. Similarly, a unique texture will break up the sharp lines of your furniture, creating a soft textile effect in a contemporary bathroom. A grey Fabric Glass Subway Mosaic Tile combines a modern color story with sleek textures.
Considering the Bathroom Color Scheme
If you're a fan of contemporary design, you may want to consider the color scheme of your bathroom. If the ceiling is low, bright white walls and floors will provide a spacious and airy look, while dark colors will give a more closed-off feel. However, rich dark browns can be used as accents in a contemporary bathroom. If you have a low ceiling, make sure you keep it neutral to allow light to enter.
Choosing a colour scheme is a vital step in creating a contemporary bathroom. A simple white wall is ideal for a contemporary bathroom. The walls are usually very dark and a dark tile will add a moody effect. Moreover, a simple square tile in sea-foam green and a deep ocean-blue will make the space feel more spacious. The wall tiles are the focal point of the room, so they should match the colour of the floor and the rest of the room.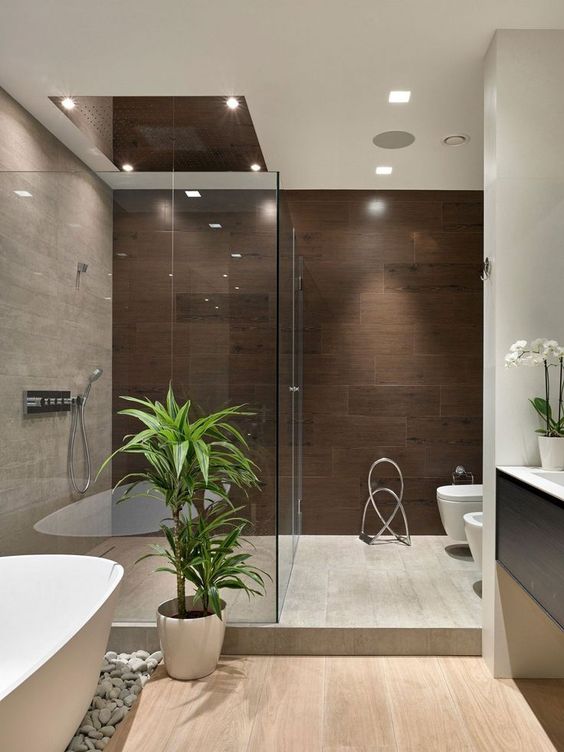 Choosing a color for your bathroom is very important. While traditional bathroom designs are characterized by neutral colors, they can be bold and contrasting. For example, a bathroom with a low ceiling can be dark in color. If it is, it would look too closed in contrast to the light-colored walls and ceilings. In this case, you may want to opt for a light-colored floor and wall. This will create a more spacious room and a more open feeling.
How to Make a Modern Bathroom with Contemporary Style
If you're looking for a modern bathroom, you should choose the best colour scheme for your space. A contemporary bathroom can be a great choice if you have limited space and need a bright and airy room. It is also versatile and is suitable for a wide range of tastes and budgets. There are a number of ways to create a modern bathroom. A contemporary style will be a good choice for your bathroom if you like the way it looks.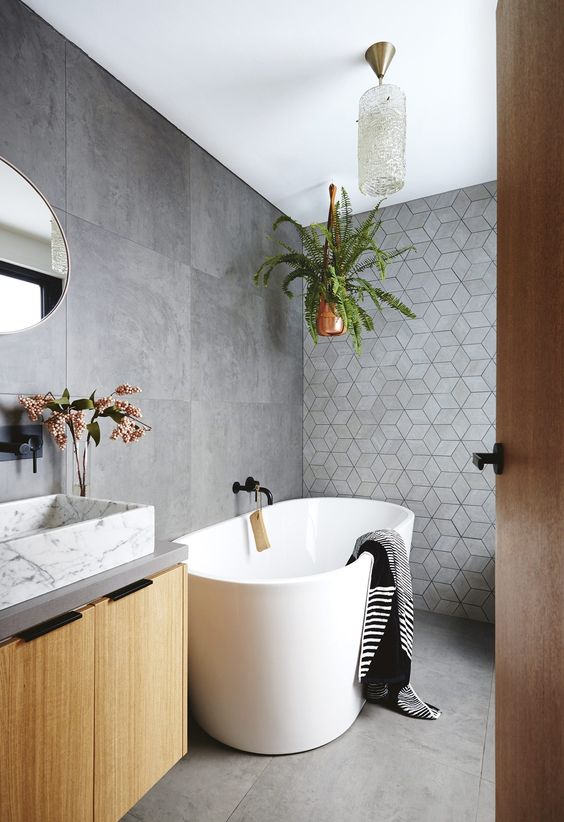 If you're looking for a contemporary bathroom, the style that you choose will help you relax. Ensure that the design you choose is clean and uncluttered to create an open space. The tiles in a contemporary bathroom should be simple and white, and the floor and walls should be of the same colour. This will also make it easier to maintain the contemporary theme throughout the rest of the room. If you have a small bathroom, you can add a feature wall and choose a darker colour for the rest of the walls.