Masezza.com – A farmhouse shabby chic design is a great way to incorporate rustic elements into your home. It can be achieved by combining neutral colors and textures. For example, adding a burlap rug and some fluffy throw pillows to a couch will bring the look to life. Another way to add rustic charm to a room is to create an accent wall by using shiplap. A room can also be enhanced by adding mason jars to the decor. These can be painted with chalk paint or decorated with wildflowers.
Farmhouse Style Featuring a Bright Color Palette
In addition to rustic elements, the farmhouse style also features a light color palette. White or off-white colors work well as a base, and you can incorporate other colors to give the room a more modern feel. For example, you can add a floral wallpaper accent wall on one wall. Another way to bring in more farmhouse charm is by placing two colored glass vases full of pink and white flowers.
Whether you decide to go with a farmhouse-shabby chic style or another, it's important to find unique pieces that complement the style. White plays well with farmhouse furniture, so don't be afraid to add several layers of white to create a more eclectic look. You can also pair white with warm colors like brown, black, and grey. Earth tones like green and red will also help to enhance the farmhouse-style feel. Lastly, you can incorporate a bit of yellow to the room, but don't overdo it.
Shabby chic is a perfect match for farmhouse style if you're looking for a home that has a vintage feel and traditional elements. It also adds a touch of femininity with pastel colors, glittered accents, and wicker. If you're unsure of how to start decorating, you can always start by shopping at a furniture store. This way, you can try out many different styles, but be aware of the price tag. Moreover, the risk of buying the wrong item increases when you buy it at a store.
How to Get a Farmhouse View
Another way to achieve a farmhouse look is to add flowers and floral patterns to your home. This will make your home look more charming and inviting. A simple vase with a beautiful flower will look great in a farmhouse shabby chic style. Florals are also popular in shabby chic decor. You can incorporate flowers throughout your room for a shabby-chic look.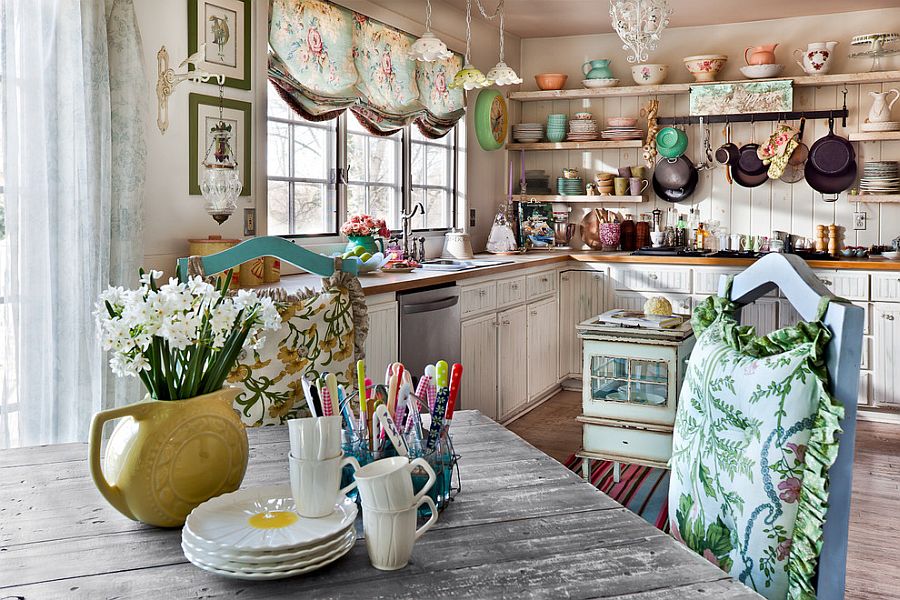 Another way to add a farmhouse feel to a living space is to use an accent wall. For instance, you could make an accent wall out of used barn wood. Then, cut the wood into arrow shapes and hang them at equal distances from each other. This creates a striking focal point. You can also choose a ruffled curtain or two to add a shabby chic look to your room.
Combining Cozy and Warm Farmhouse Style
Another way to incorporate a farmhouse look is to use oversized vases. Large vases can be used as a center piece of a table, but they can also be placed on a counter or in a corner of the room. Rustic-looking dishes, like those made of old crockery, can also be used as decorative pieces. Another great way to give your room a farmhouse flair is to use wicker furniture. These pieces are not only beautiful but also add warmth to any room.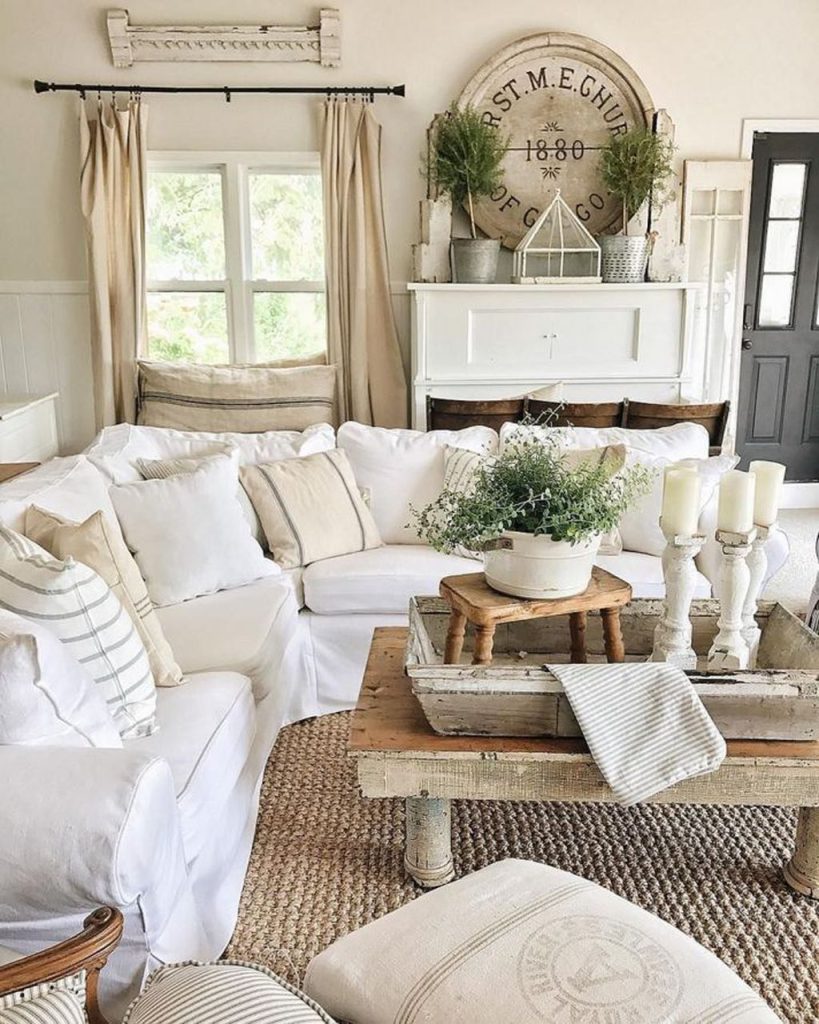 In addition to wicker and wrought iron, you can also use distressed furniture to decorate a room. A wrought iron chandelier and a natural fiber rug are great additions to this style. For a romantic and homey feeling, you can use flowery motifs and other accents on the furnishings. The color palette of this style will depend on the materials you use to decorate your home with. You can also mix and match the colors and patterns of your pieces.