Masezza.com – Whether you're looking to spruce up your master bedroom or simply add a little bit of coastal style to your guest room, there are plenty of options out there.
Using Classic Beach Colors for the Bedroom
Using classic beach colors like whites, blues and greens with natural textures such as rattan or jute is a great way to achieve this design. If you want to liven up your bedroom, try adding some coastal wall art. This type of art can give your room a relaxing and calming feel that you'll love.
This wall art comes in different sizes and is a great way to make a statement in your space. You can choose from prints that showcase the ocean or abstract landscapes. Choosing artwork with a nautical theme can be a little tricky, but it's easy to pull off. You can also use a mix of different colors in your art to make it look more stylish and sophisticated.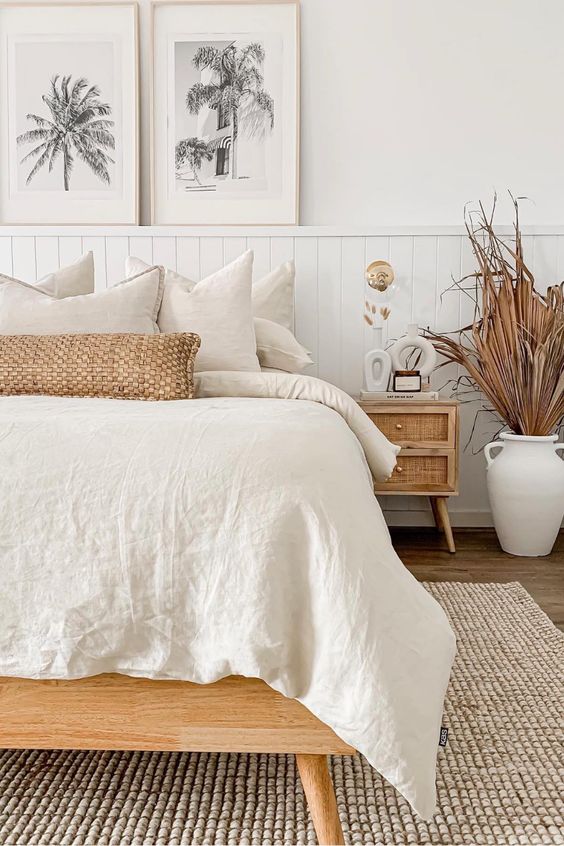 Lighting is important in creating a relaxed and serene atmosphere. Whether you're living on the beach, own a vacation home or just want to create a seafaring vibe in your suburban home, the right lighting can make all the difference! Coastal style lighting is often made with natural materials such as rattan, wood beads and capiz shells. These woven elements add texture and add to the boho-found-treasure feel that's so popular in coastal decor.
Offers Various Convenient Design Elements
Coastal lighting is often available in several colors that conjure images of the ocean, such as sun-bleached whites, light blues and greens, and sandy beiges. Other serene colors that complement these shades include dune grass greens, driftwood browns and grays and the oranges and yellows found in sunsets. There's no better way to create a tranquil retreat in your bedroom than with a canopy bed. They're not only cozy, but they also offer a variety of design elements that you can incorporate into your room's overall style.
They're an especially popular choice in coastal bedrooms, where the feel of a beachside getaway is a major priority. They can help keep in heat during winter, and they can also provide a little protection from insects, like mosquitoes. These beds aren't necessarily the right choice for every bedroom, but they're a great option for those who love to decorate their space. There are plenty of different styles to choose from, so you're sure to find one that works for your home.
A minimalist bedroom is a place where you can relax and unwind, free from clutter and fussy details. The key is to stick to a monochromatic color palette, use neutrals for furniture and decor, and keep your bedroom organized with secret storage space. Coastal style is all about natural textures and materials, which is why it's important to combine woven pieces, linen, and found driftwood with clean and modern furnishings to create an inviting contrast.
Brings a Unique and Stylish Look to the Bedroom
Minimalist design is also about choosing quality over quantity, which means investing in high-quality clothing that will last for years and won't be thrown away or worn out. It's also important to shift the way you buy fashion toward sustainable practices and more ethically sourced fabrics. When it comes to a coastal bedroom, interior horizontal wall cladding can make the list of top design elements. It imitates the lumber used on antique ships or seaside cabins, bringing a unique and stylish look to your bedroom.
The best part is that it can also function as a practical element such as being used to support curtains and lighting in the room. The wood is available in a wide variety of styles and colors to suit your design taste. It's a great option for your next interior design project! The most important thing is to choose a style that matches your needs and budget. Adding an outdoor patio is a great way to bring the beach into your coastal bedroom. Watch the sunrise or sunset from your porch, and enjoy a fresh breeze on your face.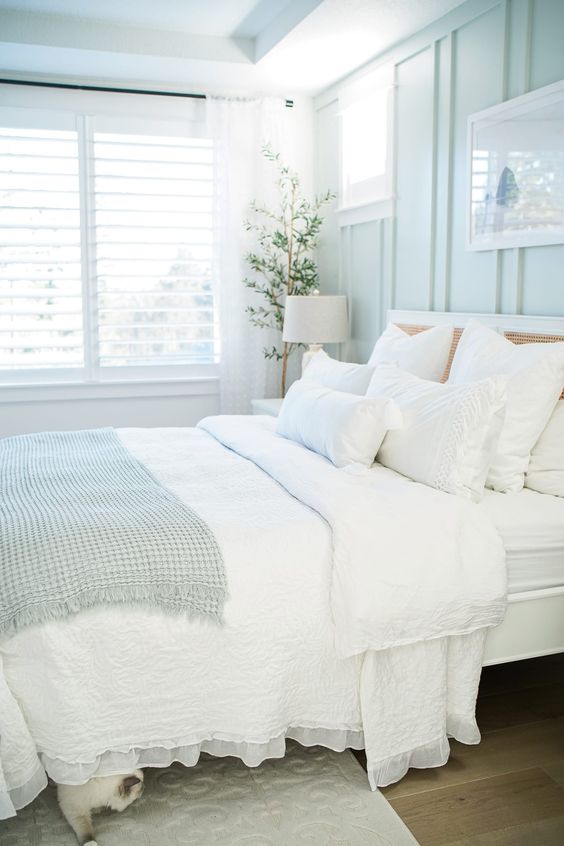 Whether you choose a full-scale patio with seating, or a small space for lounging, an outdoor room gives you year-round comfort and a place to escape the stresses of the day. Keep your patio decor light with whites and blues, or lean in to an oceanic look with sandy tans, coral, pink and seafoam green. You can even go bolder and add a touch of cranberry or navy to your design. If you have and want to send articles to masezza, you can visit this page!