Masezza.com – The Scandinavian style is well-known for its clean, minimalist aesthetic. The style relies on natural materials and uses neutral tones to create an airy, fresh feel. The use of natural materials like wicker, wood, and linen is common in Scandinavian homes, and you can even incorporate plants and flowers into your design. In addition to neutral colors, the Scandinavian style also features a light color palette that makes the space appear bigger and helps bring in natural light. The design is also made up of eco-friendly materials and accessories.
Bright and Cozy Scandinavian Interiors
The Scandinavian style was first developed in the 1930s in Scandinavian countries such as Norway, Sweden, Finland, and Denmark. In 1954, it traveled to the United States and Canada. Due to the climate and natural gifts of the area, Scandinavian homemakers have used natural materials and antimicrobial paints. As a result, the interiors of Scandinavian homes are bright, airy, and evocative of a sense of comfort.
To add a contemporary twist to the Scandinavian style, you can add accents to the design. Since the design emphasizes functionality, you can incorporate some textured textiles to bring in a more livable feel. Another popular Scandinavian home decor trend is to use natural textures and muted hues. These two styles work well with each other. You can add a Scandinavian accent to a wall or even a piece of furniture.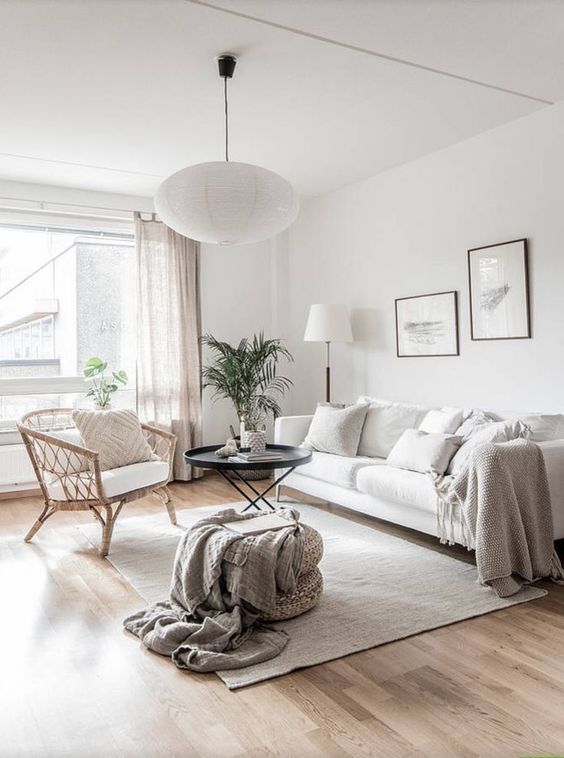 Scandinavian style homes are traditionally minimalist in their decor. You can inject a splash of color with colorful graphic prints. The majority of Scandinavian wall art is framed with simple wood or black frames. Keep in mind that the wooden frames are on the thin side. Antique gold frames are usually used sparingly and are paired with clean backdrops. Incorporating these elements into your home design will create a unique and beautiful look.
Simplicity Scandinavian Style with Natural Texture
The Scandinavian style is known for its simplicity. The interior design is typically minimalist. Generally, you can use muted hues and simple accessories to add warmth to the space. The color palette is usually muted, with only the occasional accent color being used. However, if you want to add some warmth to your space, you can try textured accents and patterned textiles. You can also use natural textures for your accents.
The Scandinavian style home design has a streamlined look. Decorative pieces are usually made of simple, utilitarian materials. The Nordic style is also considered to be modern, and it uses large-scale art to decorate the space. This is one of the reasons why it tends to use minimalist wall art. You can choose to use textured accents in a Scandinavian home design. These accents will add a warm element to the room.
Blending Designs Using Scandinavian Patterns
While Scandinavian style is known for its simplicity, the design is also known for its simplicity. The design tends to be minimalist and functional, so you should use simple accents to add warmth to your space. While a Scandinavian interior design is generally characterized by soft colors and muted wood tones, you can still find a way to make the space look more cozy by using rich, natural textures. You can even incorporate fireplaces into the design of your home if you choose to go for a more traditional aesthetic.
You can also include colorful and graphic prints in your Scandinavian interior. In the Nordic style, wall art is usually simple, and is framed with simple, minimalist frames in white, black, and blonde wood. Generally, ornate antique gold frames are used sparingly, with clean backgrounds and simple, neutral colors. And if you want to create a modern look, you can incorporate the design into your entire house by using a Scandinavian pattern.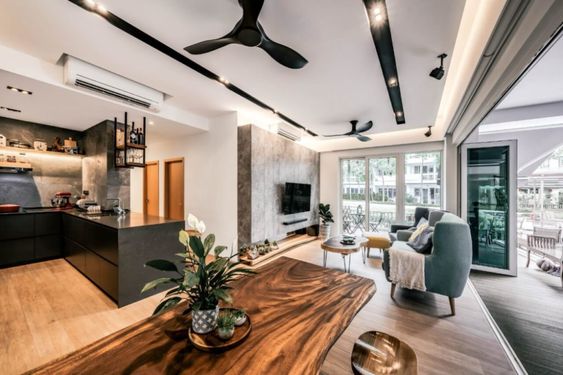 The Scandinavian style is known for its use of natural and soft materials. Its focus on natural materials and soft textures are often seen in Scandinavian homes. The wood is often untreated, and you'll see it throughout the home. If you're going for a Scandinavian home, you can even use a patterned rug to add color and interest to your interior. The colors will blend perfectly with the rest of your room.