Masezza.com – Whether you're remodeling your bathroom or just looking for ideas, you'll find plenty of options for white bathroom countertops. There are several varieties of materials to choose from, including granite, marble, and even soapstone.
Granite Countertops can create Attractive Bathrooms
Choosing a granite bathroom countertop can help you save money and create an attractive bathroom. A granite countertop offers a natural look that is durable and resistant to bacteria and moisture. You can find a variety of colors and patterns to match your decor. Although granite bathroom countertops can cost more, they are worth the investment. In addition to being durable, they are relatively easy to clean and maintain. It is important to seal granite bathroom countertops regularly. Sealing helps keep dirt and bacteria from seeping into the granite surface.
When you install a granite countertop, it is usually sealed at the factory. It is best to seal it every twelve to 18 months. Sealing is especially important in bathrooms, where liquids and soap scum can seep into the porous surface. It is also best to avoid using harsh cleaning products on the surface. Having quartz bathroom countertops can make a huge difference in your home. They are durable, easy to clean, and are non-allergenic. They can be purchased in a wide range of colors and designs to fit any style. Quartz is engineered to mimic the look and feel of natural stone, without maintenance. It is also non-porous, meaning it is resistant to stains and water damage.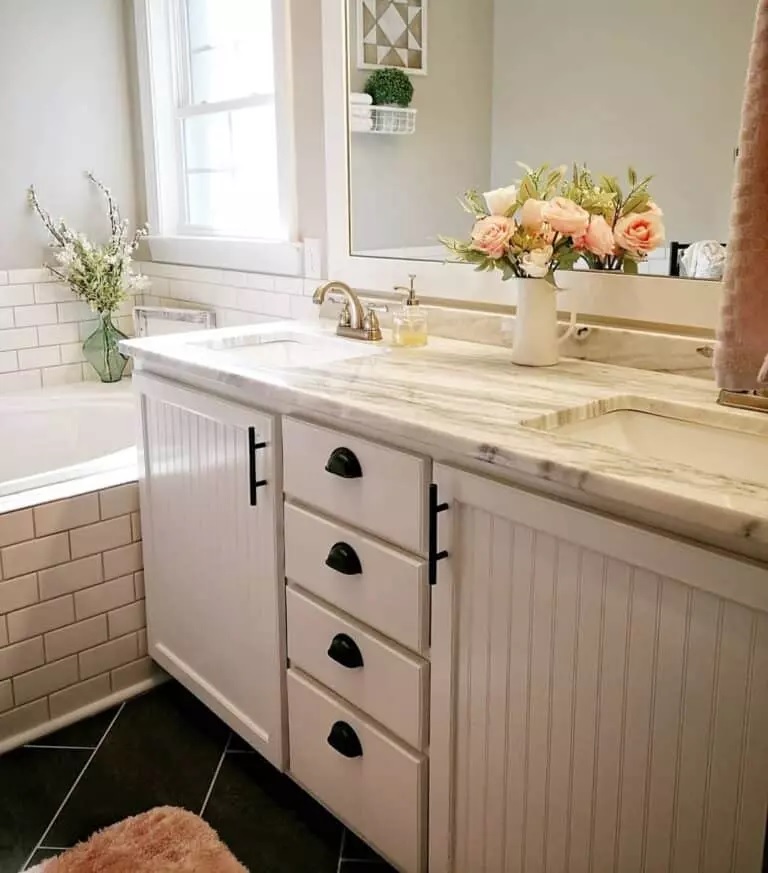 There are a variety of quartz countertop brands, including Caesarstone, Cambria, and Silestone. These brands all offer quartz countertop options in a range of colors and styles. Some even feature no visible seams. The material used to create quartz countertops is over 90% ground quartz. It is then mixed with polymers, resins, and pigments to create a solid surface countertop that is durable and easy to maintain. These countertops are also resistant to scratches and dents.
Using Soapstone for White Bathroom Countertops
Using soapstone for white bathroom countertops is a good choice for many reasons. It's a natural stone that's very durable, and it's heat-resistant. It's also easy to clean. It's non-porous and doesn't need sealing. Another advantage is that soapstone isn't damaged by hair straighteners. It's also easy to disinfect, which is great for a bathroom that may be infected with bacteria.
Soapstone is usually black or gray, but you can also get white, bluish gray, or green. The surface darkens with time, depending on how it's used. In addition, it can be waxed, which can hide everyday blemishes. Soapstone is a type of metamorphic rock. It's made from mineral talc, which prevents chemicals from entering the surface. It's also heat-resistant and non-porous, which means bacteria can't get in.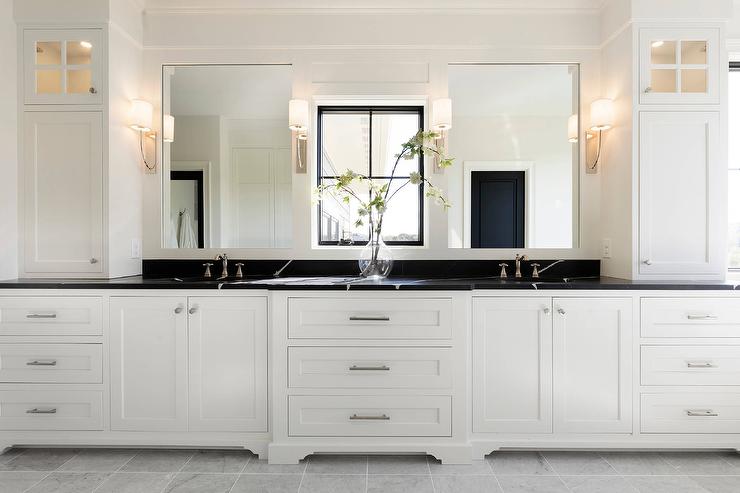 Having Travertine bathroom countertops in your home is a great way to add a stylish appeal. Travertine is an attractive natural stone that can be used for both interior and exterior decorations. Depending on how it is sealed and maintained, travertine can last for many years. Travertine is a type of limestone that was formed under intense heat in limestone caverns. It has a smooth, glossy surface. It is ideal for countertops, backsplashes, floors and fireplace surrounds. It is available in many different shades and finishes.
Choosing Stylish Laminate Bathroom Countertops
The color of travertine ranges from creamy whites to earthy browns and coppers. Depending on your personal style and your budget, you can choose between travertine tile, travertine slabs, or travertine veneer. Choosing laminate bathroom countertops is a great way to save money and still get a great-looking countertop. They are easy to install and are available in many colors and styles, making it easy to find one that fits your budget.
Laminate bathroom countertops are a popular choice for many homeowners. They are easy to install and require little maintenance. They are also very inexpensive, compared to the cost of installing ceramic or porcelain tile. They are available in a variety of colors and patterns, making it easy to find one that matches the style of your home. Laminate bathroom countertops can be purchased in sheets and cut to size. They are available in a variety of edge designs, including full bullnose, eased edge, and no-drip edge. They can also be resurfaced.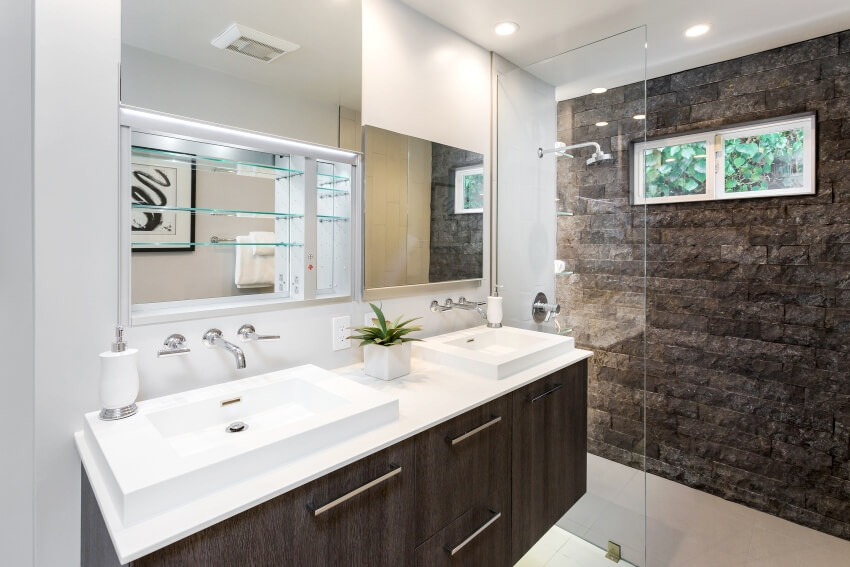 Adding brass accents on white bathroom countertops can make a bold statement, especially when combined with natural stone. But mixing metals can be tricky. The best way to mix metals is to choose a dominant metal and then use accents in a complementary style. This will give you a more cohesive look. There are plenty of ways to mix metals in the bathroom, from faucets and mirrors to faucet sconces and lighting. The best way to mix metals in the bathroom is to choose a dominant metal and then add accents in a complementary style. This is best done by using matching brass-detailed light fixtures with brass cabinet pulls.