Masezza.com – Adding an Asian dining room to your home can add a unique style to any space. Most homeowners like to mix contemporary and modern styles with this design, but there are some things you should consider before you make the final decision. Here are some ideas for creating a beautiful Asian-inspired dining area. First, consider the type of furniture you want in the space. For instance, if you're looking to create an elegant and luxurious feel, you should choose a table with a wood and glass top.
Beautiful Dining Room with Asian Style
A beautiful dining room can be the focal point of your home. Many Asian designs use natural materials, such as wood and stone. A traditional Japanese tea room will feature a lot of wood. A Chinese dining room will also use a lot of glass and metal. A Japanese dining room might feature an oversized round weaved pendant, a Buddha sculpture, and a wooden dining table. A Japanese styled interior might include a red table, blue chairs, and a framed print of an image of a monk.
The furniture used in an Asian dining room can range from minimalist to extravagant. Traditional Chinese and Japanese dining rooms use wooden furniture, while contemporary designs tend to use stone or metal. Some of these rooms also use an ornate chandelier and wood on wood. Using wooden framed art in the decor is a great way to create a rich, elegant look. Lastly, incorporating wall decor can make the space look luxurious and chic.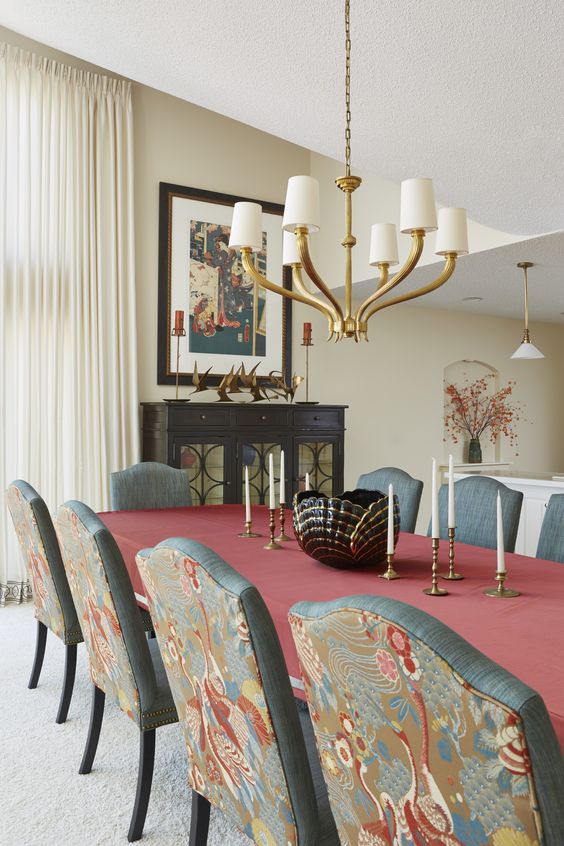 Adding Asian touches to your dining room design can also be as simple as adding Asian figurines and potted plants. Moreover, you can add more impact by using wall decor. By using decorative pieces to enhance the decor of your dining area, you can make it more inviting and welcoming to your guests. And you can't go wrong with an oriental-themed dining room. You can have the best of both worlds in a room with an Asian theme.
Selection of Accessories for Decorating an Asian Dining Room
An Asian dining room can be a modern, minimalist, or rustic style. A contemporary Asian dining room has white walls and wooden elements. A sophisticated and rustic one can be done with a wooden-themed set and a living green wall. If you're looking for a more traditional and elegant look, you can use different types of decor to decorate your space. You can add a large number of accessories to the dining table to enhance its appearance.
Asian dining rooms can be as simple as a simple white table and chairs or as sophisticated as an oriental-styled dining room with red accents. In contrast, a more refined and classy setting can be done with the use of a gold and black table and chairs. A contrasting table and chair combination can add to the dramatic effect of a dining room. The wall color can be an accent, such as a large piece of art.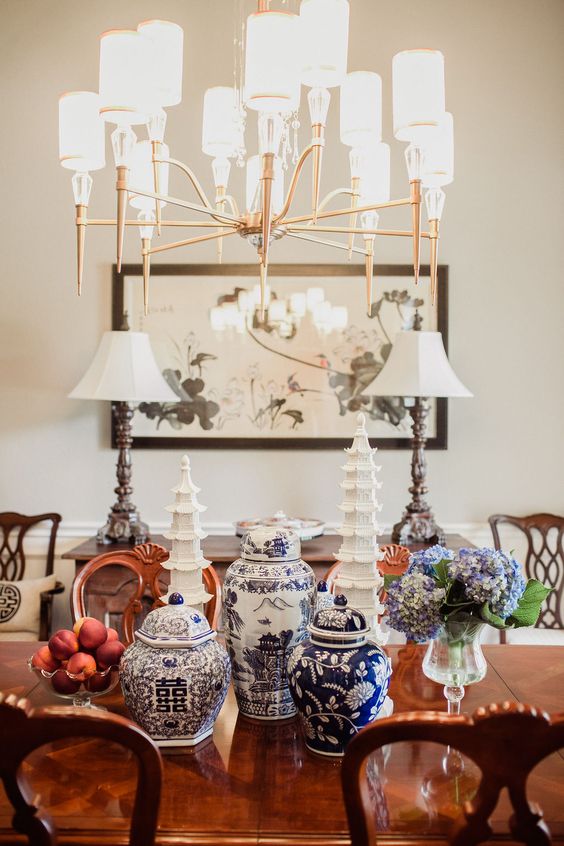 For a more traditional, yet modern Asian dining room, consider a bamboo-themed dining area. Bamboo has a calming effect, and this style can be incorporated into an open-plan living space. The walls and floor should also be white. If you have a more traditional look, use wooden materials. For example, a Chinese-style dining room is commonly composed of thick wooden beams and a wooden table.
Design Using Favorite Colors and Patterns
Decorative elements on the walls can also add a strong impact to an Asian-style dining room. The wall decor itself can be a large or small piece of artwork that adds a personal touch. Some designers incorporate colorful wall murals as part of their design, but you can use your own favorite colors and patterns. If you're unsure of what you want, start with the colors that you like. In a Japanese-styled space, the colors of the chairs and the walls should be complementary.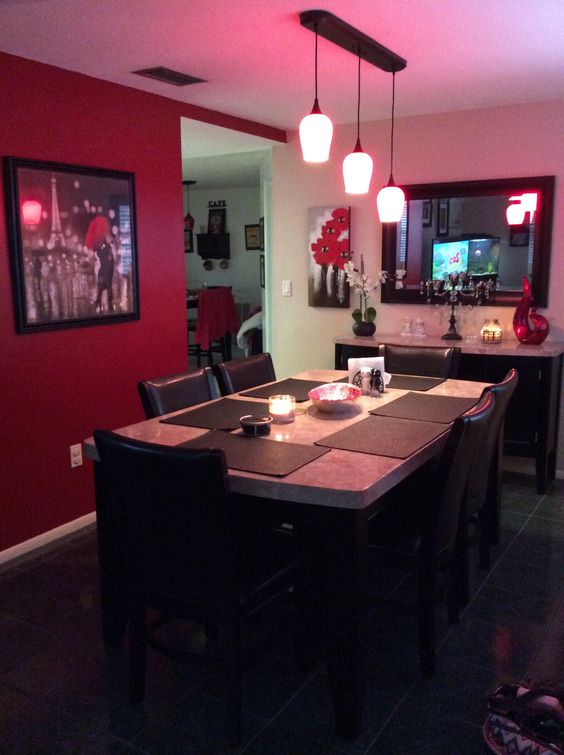 Using wood in an Asian-styled dining room can add a lot of impact to the overall design. The wooden table is a key part of the design, and the decorations are a major part of the overall look. Adding a colorful rug or a painting is a great way to add a rich Asian flair to your dining area. You can even create an abstract painting on the walls to give the space a modern twist.