Masezza.com – If you're planning to renovate your kitchen, there are a number of factors to keep in mind. These include design flourishes and the types of furniture and appliances you should purchase.
Blending Traditional and Modern Design Elements
Shaker cabinets are a simple and affordable upgrade for any home. They're also one of the most timeless and classic designs in cabinetry. And they're a great way to blend traditional and modern design elements. If you're looking for a kitchen that offers a sleek and modern look, shaker cabinets may be the right choice for you. They're versatile, easy to customize, and easy to maintain. Plus, they can add a pop of color to your space.
In general, these cabinets come in light and dark finishes. Gray is a popular choice, but they can get boring if you don't have bright accessories or countertops. For a bolder look, pair them with a bright countertop or accent wall. Slab doors have gained popularity in recent years. They are a sleek, clean-lined door that will complement a modern or contemporary kitchen design. These cabinet doors are easy to install, reface, and maintain.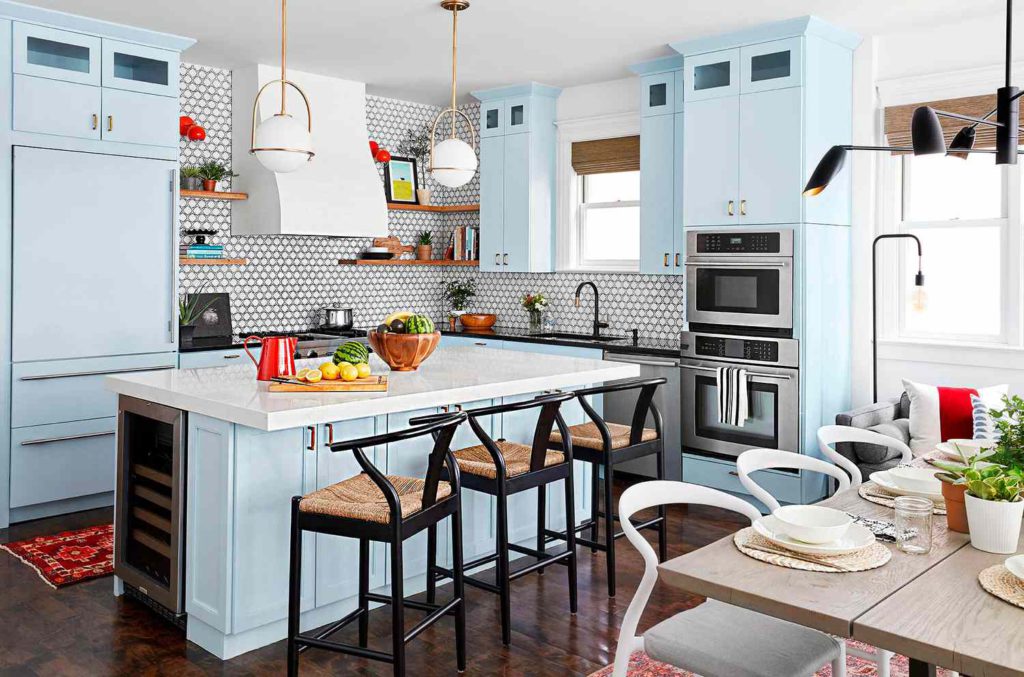 If you are planning on renovating your kitchen, you may want to consider adding slab cabinets. There are many types of slab cabinets available, but they all share a common characteristic: a flat, solid door that does not have beveling. The most popular material for a slab door is solid hardwood, but you can also choose from a wide range of other materials. Plywood is also a great option. Besides being inexpensive, it is made from softer woods like pine.
Have Stainless Steel Equipment in the Kitchen
If you are looking for a kitchen upgrade, you might want to look at Stainless Steel appliances. Having stainless steel appliances in your kitchen will give it a sleek and modern feel. This material is durable and easy to clean. It is also resistant to corrosion and bacteria. There are a variety of options available. You can choose from appliances with different colors or finishes. A few options include white, black, and silver. Depending on your budget, you can choose an appliance with a glossy finish, or opt for a fingerprint-resistant version.
While stainless steel is the obvious choice, there are other materials that can be used in your kitchen to create a modern and stylish feel. For example, wood cabinets are a good match for a darker shade of stainless. If you're in the process of updating your kitchen, you'll want to make sure that your colors are neutral. That's because a neutral color scheme can be used to create a stylish, inviting space.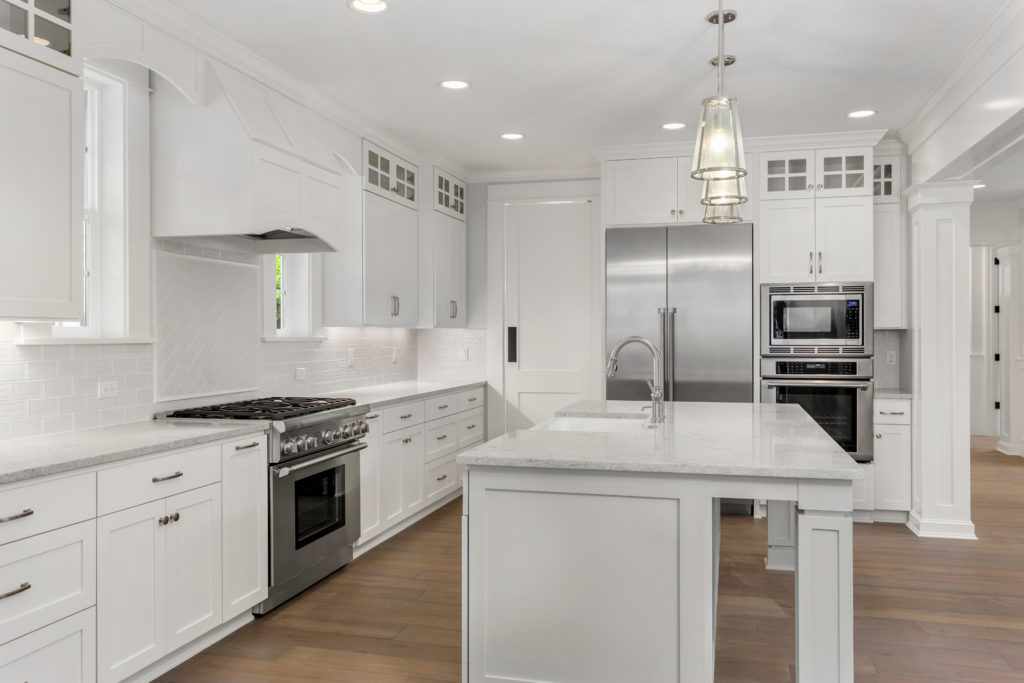 There are several ways you can add color to a neutral kitchen. You can use accessories, window treatments, or even paint. This is a relatively inexpensive way to refresh your space. One of the easiest and most effective ways to update your kitchen is by using a neutral paint color. White, beige, and gray are popular options. They're a good base for a color palette because they're simple, safe, and will never go out of style.
Considering Furniture Options for the Kitchen
If you're considering renovating your kitchen, you'll want to consider your furniture choices. While you're at it, don't forget to give your kitchen some personality. Displaying meaningful items is a great way to do that. One of the most popular types of kitchen furniture is the kitchen cabinet. This is an easy and inexpensive way to update your space. You can choose from a wide range of styles. The sleek, flat fronted design of these units goes well with the fuss free lines of contemporary furniture.
Other options for your modern kitchen include an integrated seating area or an island. These are particularly useful in an open-plan kitchen. They offer extra workspace, including a bar for entertaining guests.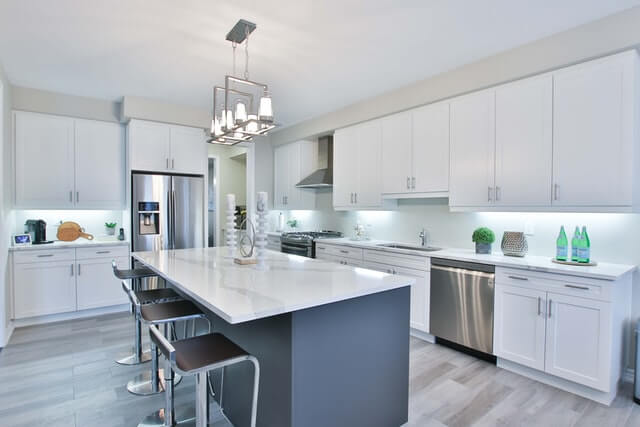 There are many design elements that go into making a modern kitchen sparkle, but there is one that stands out above the rest. It's the elusive holy grail, and the only thing standing in its way is you. The task at hand isn't a pleasant experience, and it will take some finesse, but if you can put the hounds to work, the rewards will be plentiful and the rewards akin to those found in a fairy dust. Getting it right is a challenge, but the rewards are well deserved and the plethora of options makes it all the more enjoyable.