Masezza.com – A traditional bathroom can look elegant and timeless. Pedestal basins are an obvious choice, and they come in many different sizes and styles. Pedestal basins can hide unsightly pipework, and some models are even made with space for side-by-side installation. Washstands can add extra storage and style to a plain basin. A basket placed underneath the basin can store toilet paper and spare towels. Pedestal basins can also be paired with traditional taps and metro wall tiles to create a stunning traditional bathroom.
Excellent Way to Update a Traditional Bathroom
Tile is an excellent way to update a traditional bathroom. This material requires little maintenance and comes in many styles and colors. Tiles with textures are particularly appealing in a traditional bathroom design. You can choose from penny tiles, hexagonal-shaped tiles, hand-painted tiles, and mosaic tile. Other features of a traditional bathroom include classic subway tile, wood-look floor tile planks, and fashionably-old window treatments. If you want to add a contemporary touch to your bathroom, try incorporating contemporary accents such as black-framed windows.
Traditional bathroom designs are best complemented by classic touches and classic color schemes. For example, a light-colored vanity adds contrast to the dark wood flooring and helps create a traditional look. Black liner tiles with a gilded finish add charm and elegance to this design. Wallpaper with a damask pattern reflects Victorian roots. A classic mirror, nickel sink bowl, and grasscloth wallpaper help to complete the look.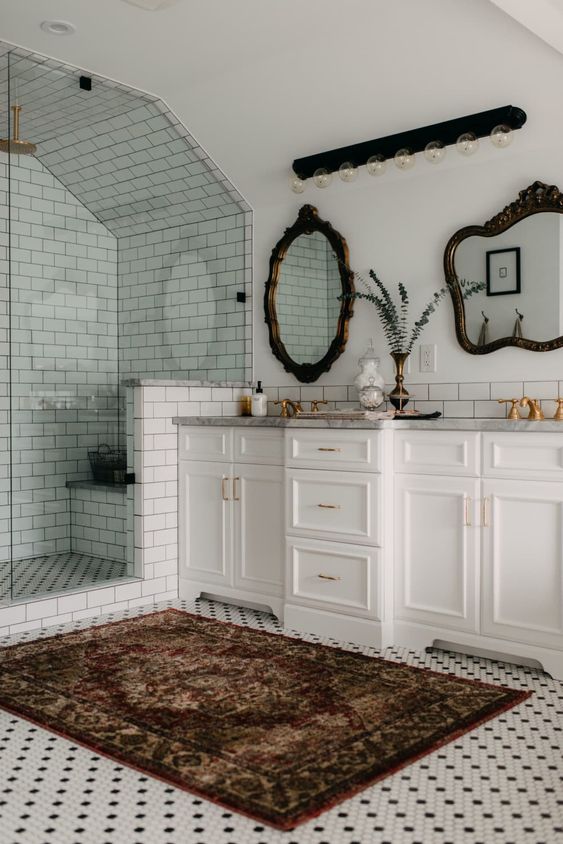 Choosing the right hardware is essential for creating a traditional bathroom. Bathroom hardware can completely transform the look of a bathroom, so it is important to choose the right material. Chrome is one of the most popular finishes and works exceptionally well in traditional bathroom settings. It is durable, easy to clean, and matches other bathroom fixtures. Oil-rubbed bronze or nickel-plated finishes are also great options for traditional bathroom hardware. There are many different types of hardware for bathrooms, so find one that suits your space and budget.
Adding Classic Style to a Traditional Bathroom
Adding a classic style to a traditional bathroom is easier than you think. Traditional bathrooms are often understated, and white sanitaryware can make any bathroom look more aesthetically pleasing. Light-colored walls, however, can make a traditional bathroom appear brighter and more spacious. They provide a calm environment where you can relax and enjoy your bathroom. Copper or brass faucets can add timeless charm to a traditional bathroom. If you're not sure how to get started, start by reading our tips for achieving an ideal traditional bathroom.
Mirrors are another important element of any traditional bathroom. Mirrors of all kinds make bathrooms feel larger and more spacious. Choosing a good mirror can be a delicate balancing act, as you don't want it to take up too much space but at the same time not have enough to hold everything. A wall of mirrors can work well, as can a combination of large and small mirrors. Antiqued mirror glass will add character and reflect light while also adding a touch of rustic charm to your bathroom.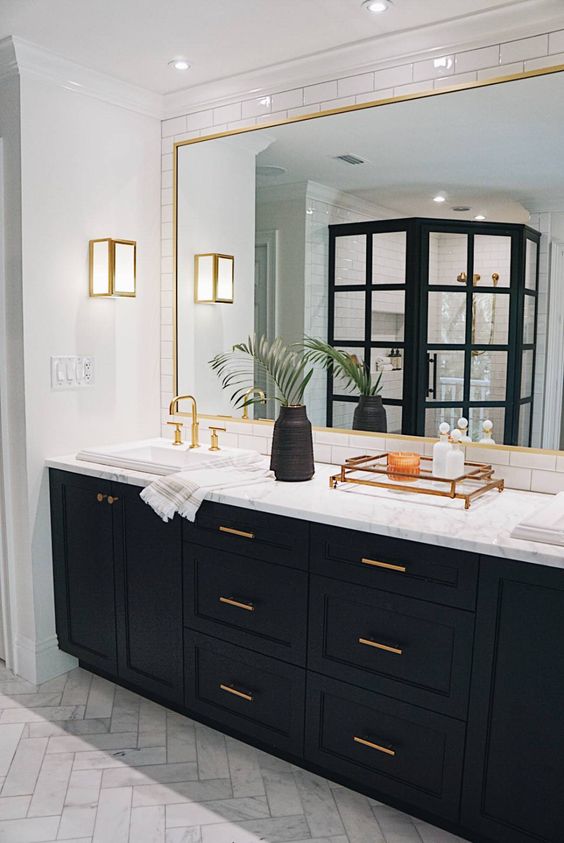 A copper bath is a stunning addition to a traditional bathroom. The shiny copper exterior ages beautifully and changes color gradually, from a deep pinkish hue to a warm red-brown. The inherent properties of copper allow it to retain heat better than enamel and acrylic. William Holland's bateau bath is an excellent example of a copper-encrusted tub. The vessel design also allows for a warm and welcoming feeling. If you're considering a copper bath for your bathroom, it is well worth considering its high price.
Make the Bathroom Look Elegant
Adding moldings to a traditional bathroom is a great way to add elegance and character. Wall panelling is another period feature that can bring a traditional bathroom to life. A panelled wall adds an interesting architectural detail to a plain room. A contrasting color on the panelling is also a great option to add visual interest. For a more dramatic effect, consider installing wall panelling on your walls. Adding paneling to walls can give your bathroom an elegant look, and can make your bathroom appear larger.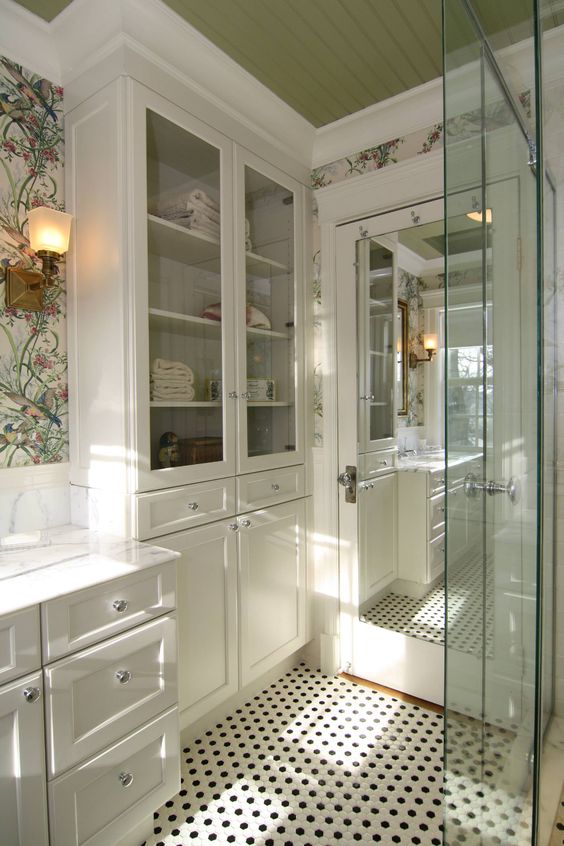 A freestanding bathtub surrounded by beige tile surrounds the tub. A white vanity with frosted glass tops the sink area. Wooden drawers and cabinets accentuate the beige marble flooring. Wall-mounted mirrors and large wall-mounted mirrors complete the look. The bathroom is bright and spacious, thanks to an abundance of natural light. One wall is dominated by a row of windows. Beige tiles cover the floor. If you have and want to send articles to masezza, you can visit this page!