Masezza.com – If you're interested in Scandinavian modern homes, you've come to the right place. This style of home is known for its simple, clean, and decluttered interiors. The Scandinavian influence can be seen in the Sustainable 9 home's use of natural elements and clean lines. This home's Scandinavian-influenced design is reminiscent of modern homes in Minnesota. You can learn more about the style of Scandinavian homes below.
Considering a Scandinavian Style Home in the Right Colors
The style of Scandinavian modern homes focuses on practicality and clean lines, and the color palette follows the same trend. The walls and furniture are usually white, with neutral accents and a few pops of color in accessories. The Scandinavian color palette is neutral, which helps the home feel spacious. Decorative accessories are kept to a minimum, while window treatments aren't common. However, if you're considering a Scandinavian-style home, you'll want to find the right color palette for your home.
The Scandinavian style of home is a perfect fit for a modern lifestyle. Incorporating the latest trends in design, Scandinavian homes are incredibly functional and environmentally friendly. Natural materials like wood, stone, and wicker are incorporated throughout the home, which promotes an eco-friendly lifestyle. Unlike other styles, Scandinavian design is also affordable, so you don't need to break the bank on furnishings and decor.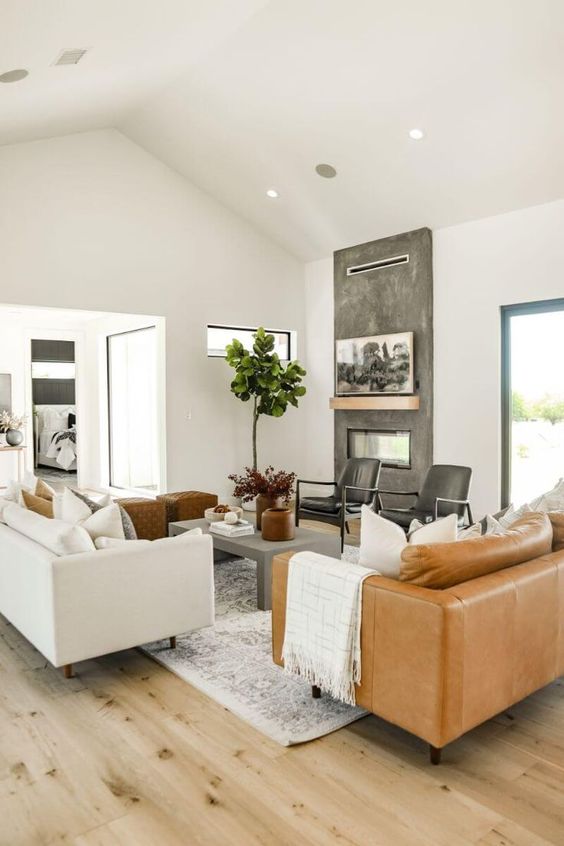 The exterior of a Scandinavian-Style home is also an important factor. Typical Scandinavian-style homes feature a three-story, gable-roof structure. Balconies are usually found on the second and third levels of the home. The wooden slat walls are an essential part of Scandinavian-style homes, and help to break the monotony of white snowy scenery. This home is warm and welcoming, as well as visually stimulating.
Simple Scandinavian Modern Home Interior
The interiors of Scandinavian modern homes are often simple. For example, a family home in Denmark by the architecture firm Pluskontoret Arkitekter uses bricks, white siding, and neutral colours. Its minimalistic style makes it the perfect place to escape the bustle of city life. The interiors of Scandinavian modern homes are often filled with natural light, which allows you to enjoy the view without feeling claustrophobic.
A summerhouse by Arkitektstudio Widjedal Racki blends traditional and contemporary design elements. Nestled in the forest with stunning views of the lake, this summerhouse is built on a slope, maximizing the amount of space and link between the exterior and the outdoors. The interiors of Scandinavian modern houses emphasize comfort and functionality. The furniture is made from natural wood, which ages beautifully and provides natural light to the interiors.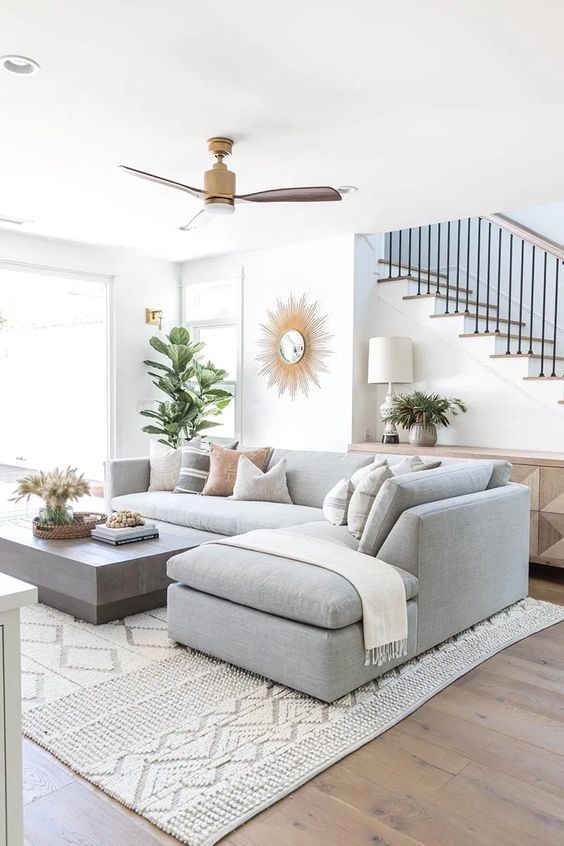 The exterior of a Scandinavian modern home is typically wood, with a flat, white roof. The interiors are typically white, with a large wood-floor exterior. There are three main sections to a Scandinavian-style home: a kitchen, a dining room, and a living room. There's also a large bay window at the front. All of these spaces are bright and spacious, and they feature massive glass windows.
Scandinavian Design Using Natural Elements
In addition to using natural elements, the Scandinavian design emphasizes lighting. The short days of the Nordic countries make it imperative to maximize natural light. In order to make the most of the daylight, Scandinavian designers make use of lamps, as well as multiple light sources ranging from overhead ceiling lighting to candlelight. Using multiple sources of light helps to spread the light more effectively, avoiding the dreary atmosphere often associated with dim lighting. Many lamps feature striking designs by Danish artist Poul Henningsen.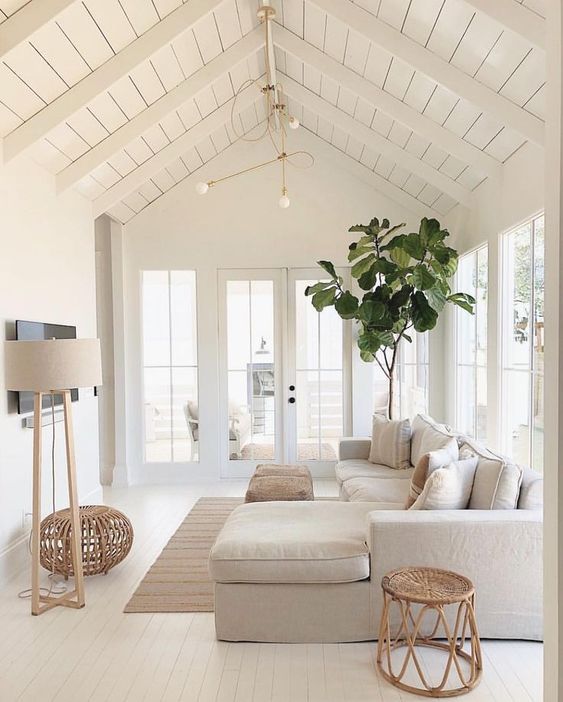 If you are looking to find Scandinavian modern furniture, consider using IKEA. IKEA's original flat-pack furniture brand was founded in 1943 and has become one of the largest retailers worldwide. The company has redefined Scandinavian design, giving rise to "IKEA hacks," or creative ways to transform the look of IKEA furniture. If you're looking for affordable, high-quality furniture that doesn't cost a fortune, consider purchasing a few of the best IKEA items available and adding your own personal touch. If you have and want to send articles to masezza, you can visit this page!