Masezza.com – You can make your own rustic craft room with just a few simple items. Pegboards are the most versatile item in any craft room and can be painted a color to match the rest of the room. You can also purchase plain wooden pegboards to paint, and consider a brushed metal pegboard for a more industrial look. For added storage space, you can also add galvanized buckets for rulers and pencils. Stainless steel or clear plastic pegboard hooks are available, and you can add a touch of vintage charm by using wire mesh baskets.
Choose a workbench with a large surface for your project and built-in storage
If you have lots of craft supplies and don't have enough cabinet space, you may want to invest in some hanging storage bins to keep all of your supplies organized. You can also hang them from the wall, but make sure they're tilted slightly upward so they won't fall out. And don't forget about a functional work table. Choose a work table with a large surface for projects and built-in storage for materials. This can come in the form of drawers, cabinets, or shelving.
You can add storage space by using old crates and buckets. These reclaimed pieces of furniture add character to any space, and the small cubbies are perfect for storing craft supplies. Moreover, they ooze style and warmth. The old wood contrasts well with new supplies. These tips will help you create a rustic craft room in no time. You can also consider using vintage cubbies for storage.
The use of labels is very important in maintaining an organized space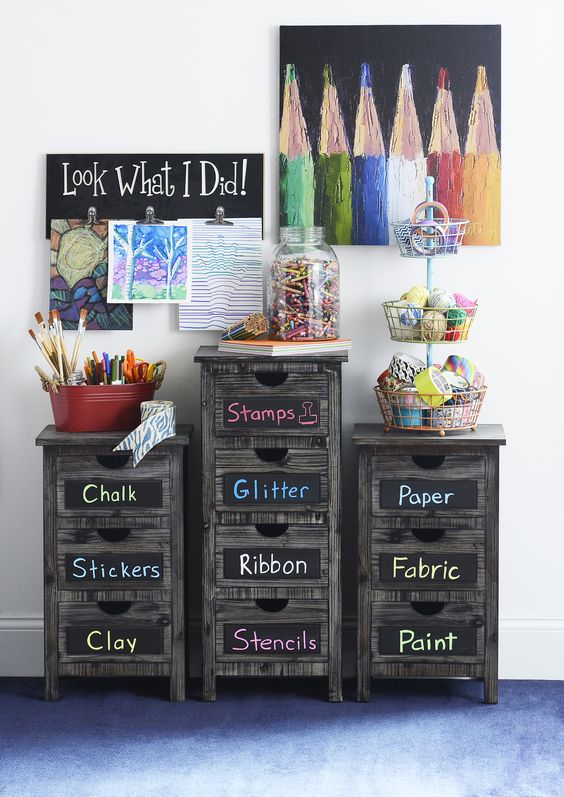 One of the most essential ideas to keep your craft room organized is to label everything. Using labels is essential in this regard, so you can organize all the materials in a categorized way. Then, you can use bins that feature built-in slots for labelling and storage. You can also use colored stickers to sort your craft materials. Another useful item is a pegboard. This is a good solution for vertical storage and will help you see exactly what you have.
If you have a sewing machine, you should have ample space for it. The countertop should be large enough for you to place your sewing machine and a table for your designs. You should also provide adequate storage for fabrics. If you can't find any shelves, consider a wall unit that contains shelves for your sewing supplies. The wall unit can also serve as an ironing board. This is a space that allows you to get creative while keeping things organized.
Choose a sturdy material for a large work table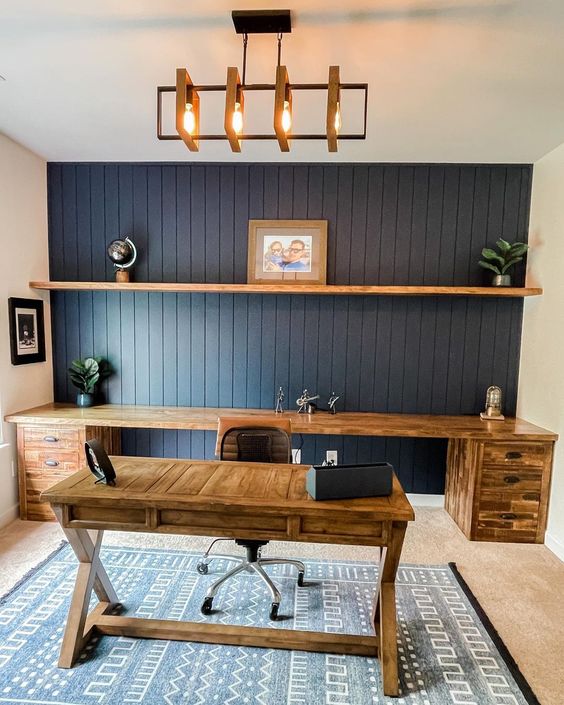 If you plan on painting or sewing, make sure you have a nice window that lets in light. For sewing, make sure you have an easy-to-reach thread storage area, and designate a display area for finished projects. You'll also need a large work table, and you should choose sturdy materials for it. A comfy craft chair will keep you comfortable and motivated while working. And don't forget the necessary tools for your craft: scissors, fabric, glue, and a sewing machine.
The tension shower curtain rod is perfect for displaying wrapping paper
You can also choose an accent piece to add to the decor of your room. If you're a crafter or an avid home decorator, you can also incorporate vintage accents into your decor. For instance, Joanna Gaines installed a large vintage sideboard in her dining room and filled it with her supplies. You can also buy a stone buffet counter and add a long, sturdy countertop that doubles as a workspace. Another nice piece of furniture is a tall swivel chair that you can use to craft while you're working. If you're looking for a unique way to display wrapping paper, a tension shower curtain rod is perfect.
You can also use a custom vanity with custom forged handles, wainscoting, and a marble slab. It's a gorgeous piece of furniture and has ample storage. You can use stained wood veneer for the counters. You can purchase chairs similar to the Eames Aluminium Group EA 117 / 119 and 3/4" tongue and groove rift white oak flooring. Once you've completed the design of your rustic craft room, you're ready to start painting!